FREIGHTCAMP 2023, We're back!
We are very excited to make an official announcement of the location and dates of the next Freightcamp.
Thailand's capital Bangkok stands ready to support Freightcamp towards celebrating a successful and enjoyable meeting from 9-11 May 2023.
This will be the second time for Bangkok to host Freightcamp, providing many good reasons to return and to witness how far the city has developed since our last event 10 years ago. As we all know, Bangkok has extensive expertise in playing host to countless international gatherings, with smart city development, accommodating infrastructure, world-class congress facilities, wide variety of venues, and gracious Thai hospitality. Bangkok is a vibrant, bustling, crowded city and a major tourist destination, noted for historical sites, cultural attractions, beautiful architecture, world class cuisine and exciting nightlife.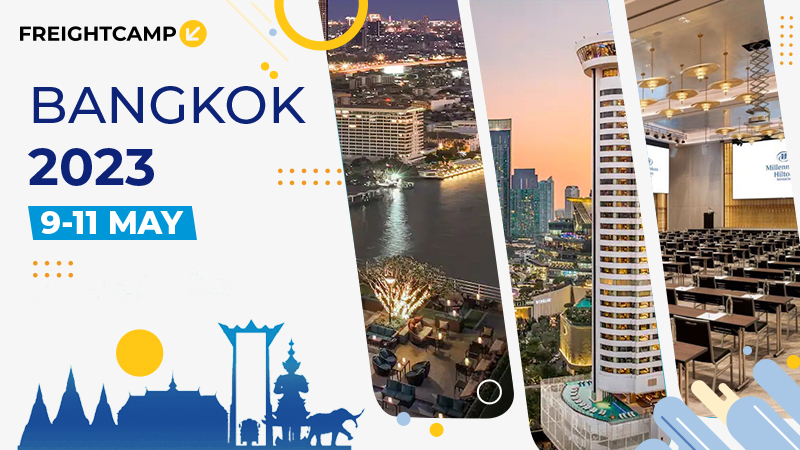 Pls. visit the 2023 Freightcamp website for full details on the agenda, activities, venue, etc. We would like to bring to your attention that the Agenda includes a Team Building starting the first day at 15h and a Farewell BBQ dinner on the closure of the event the last day ending at 21h, so plan your trip well to allow you to participate in everything that will be arranged.
Registration is now open and until 15th January you can benefit from an Early Bird discounted fee.
Looking forward to seeing you in the City of Angels!