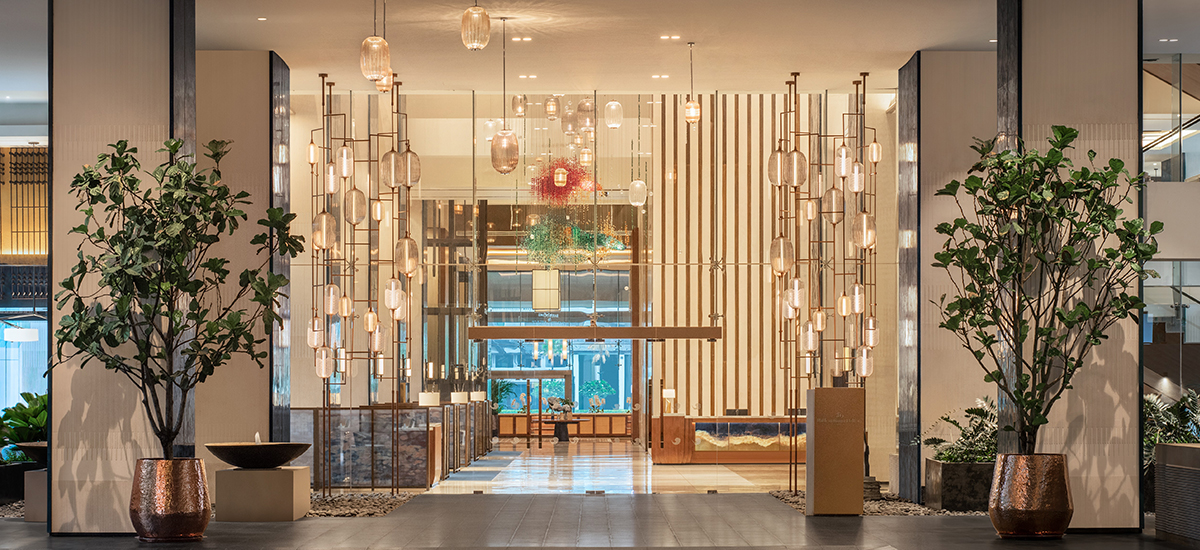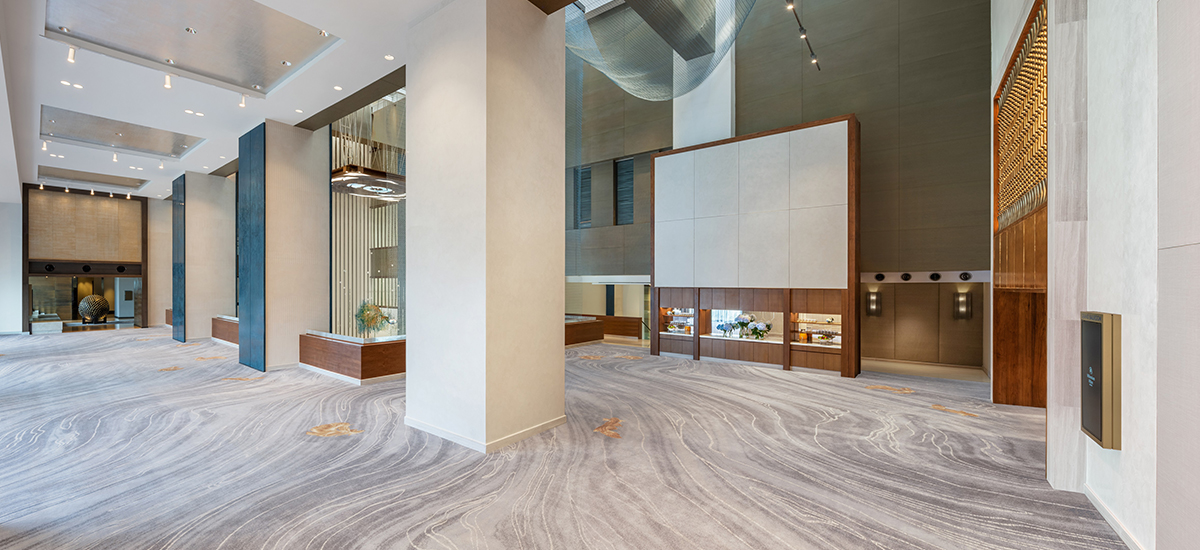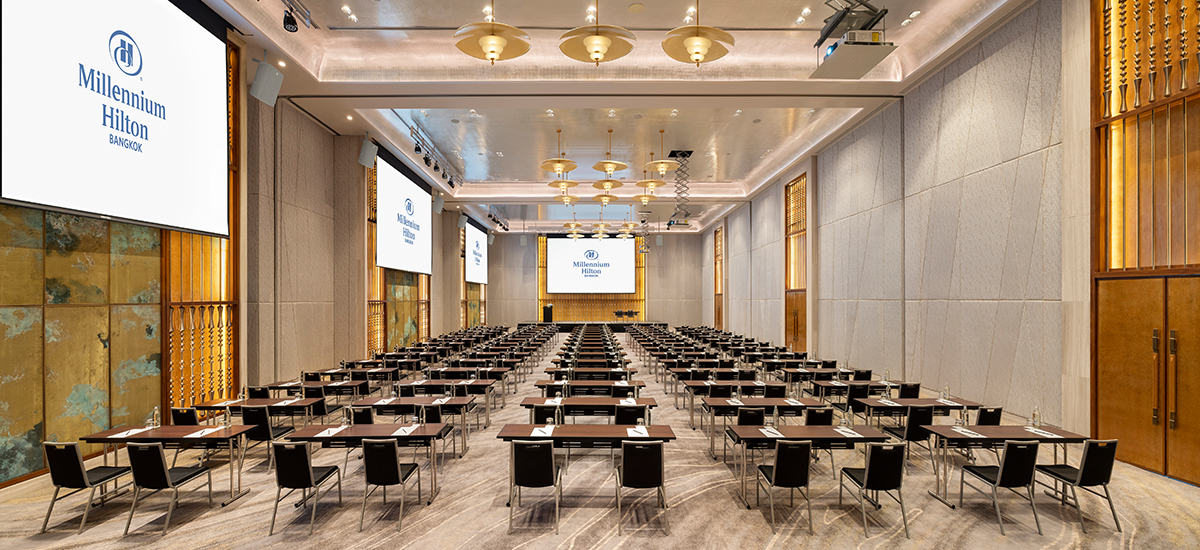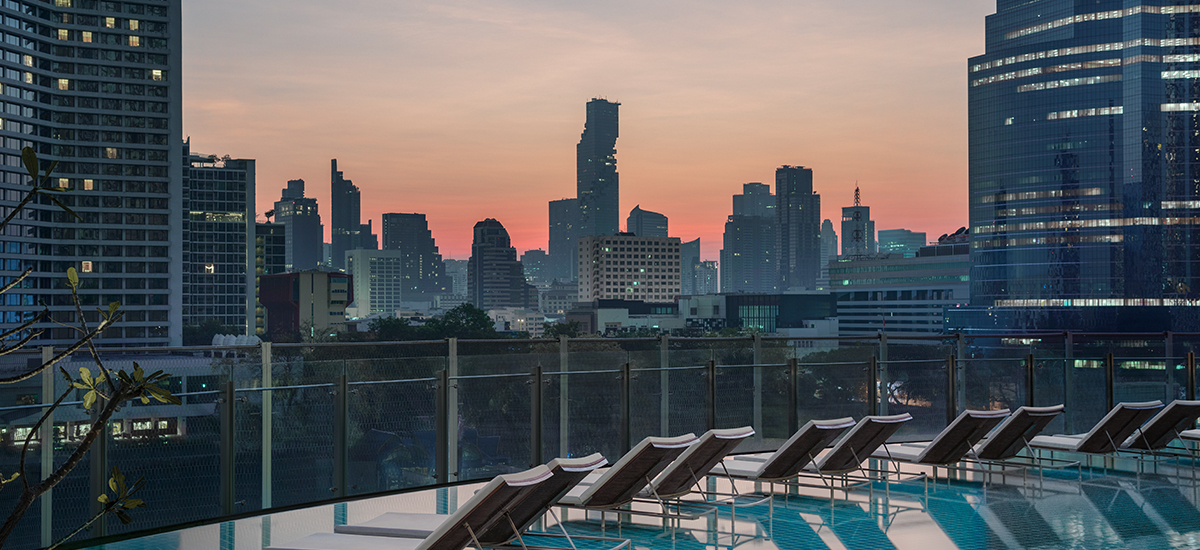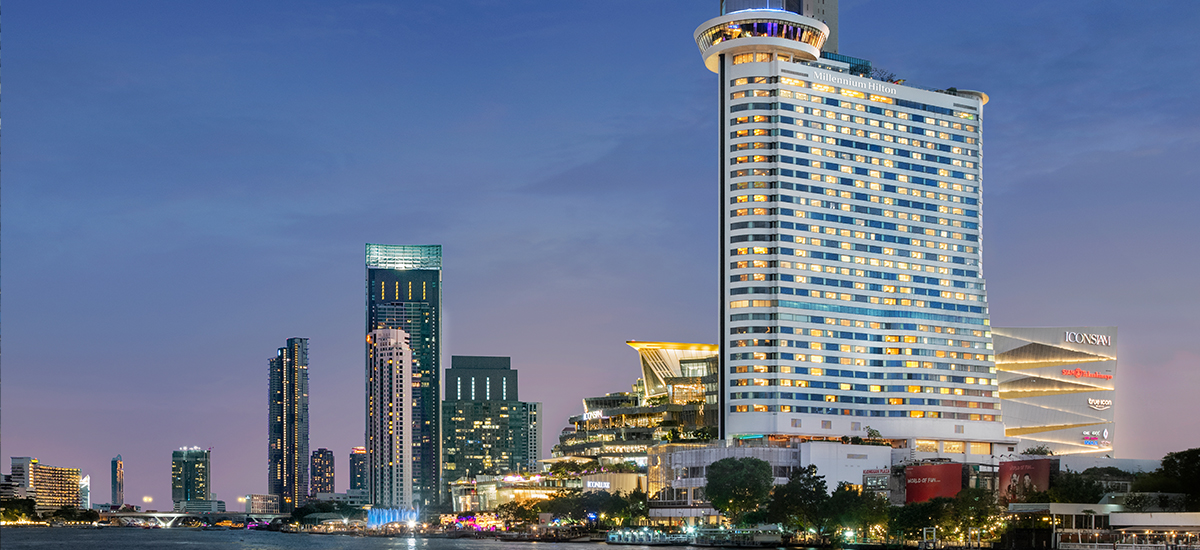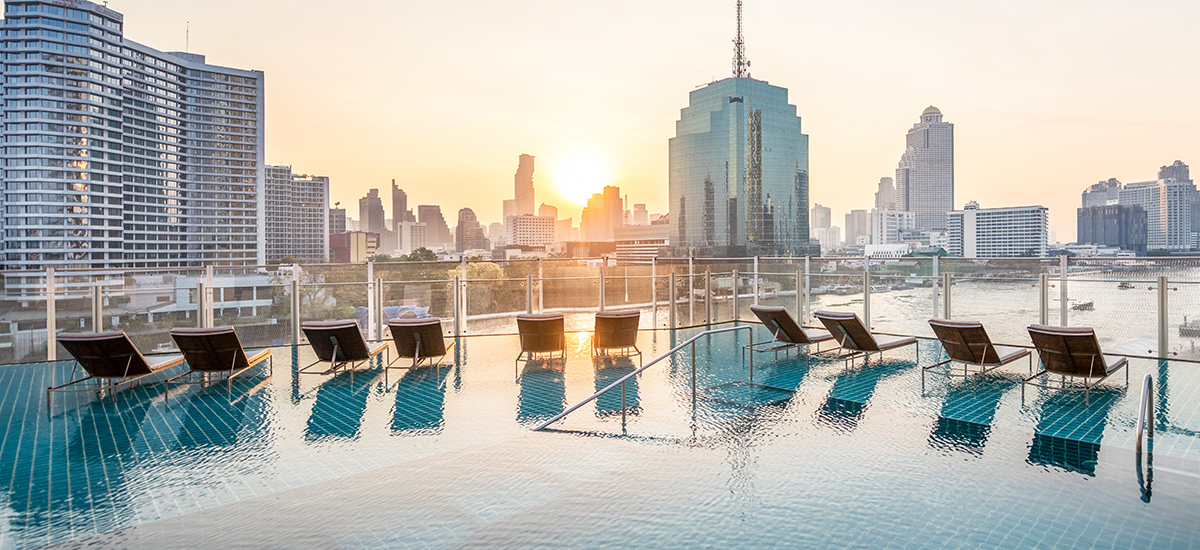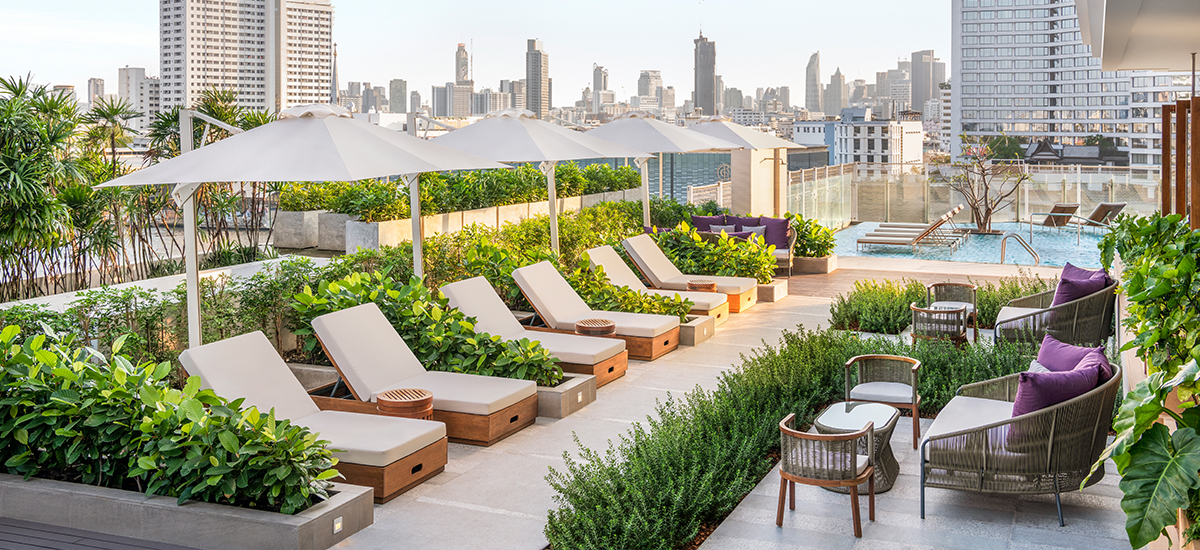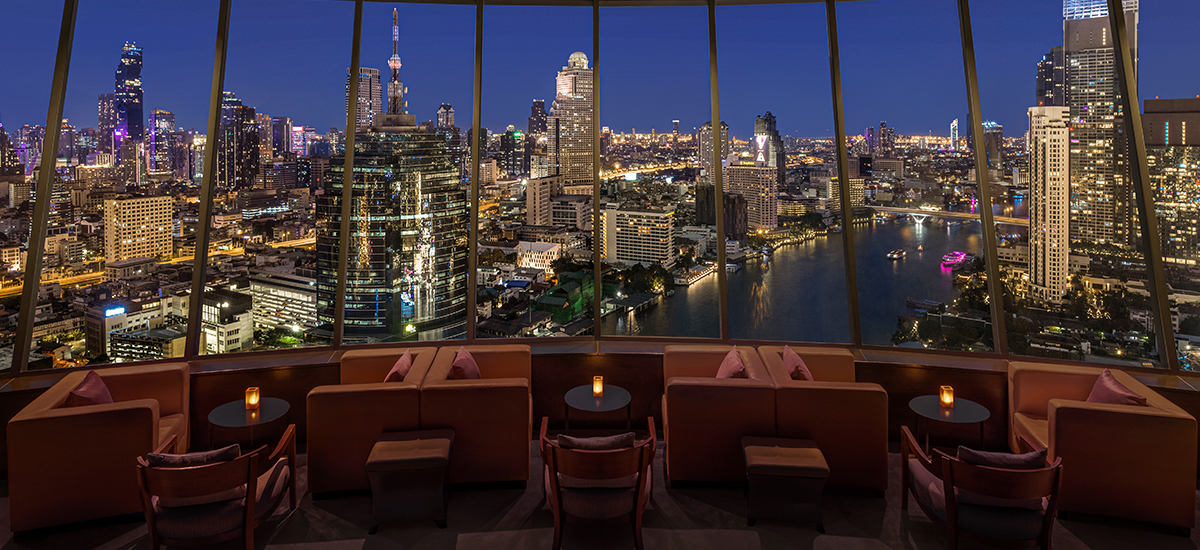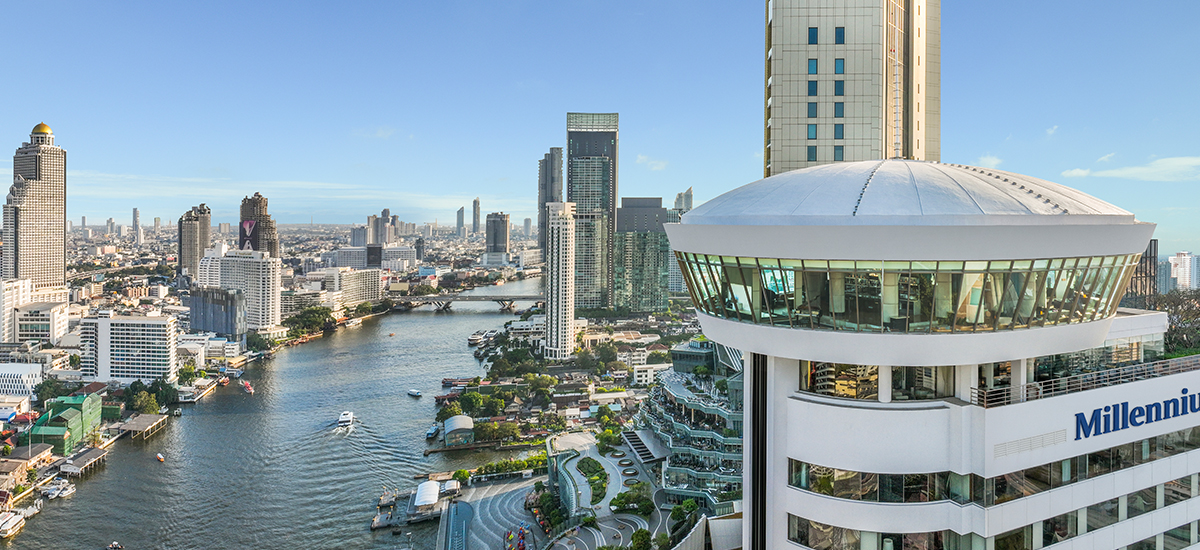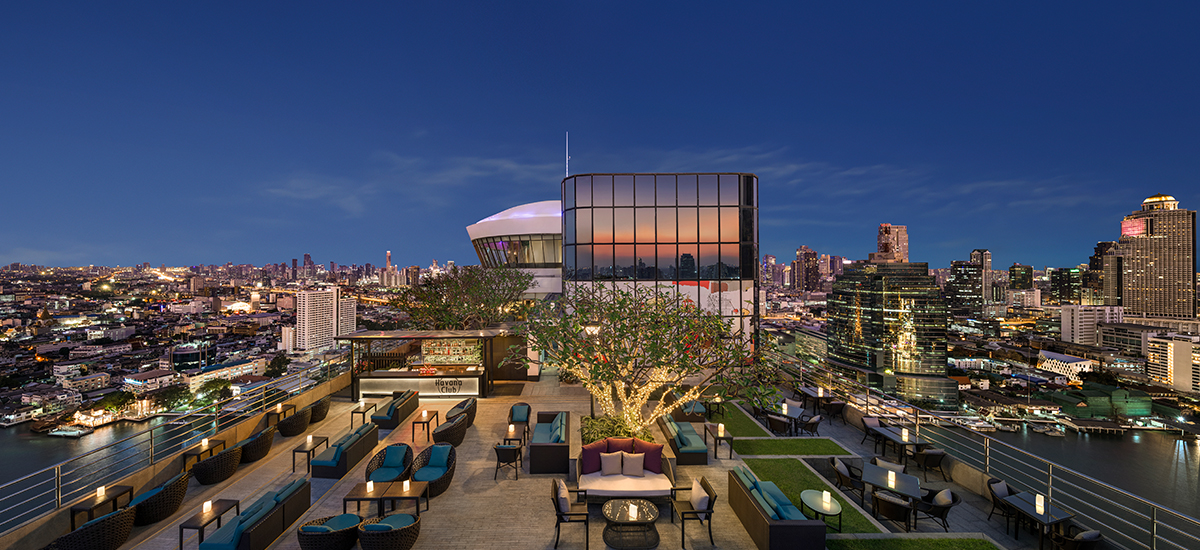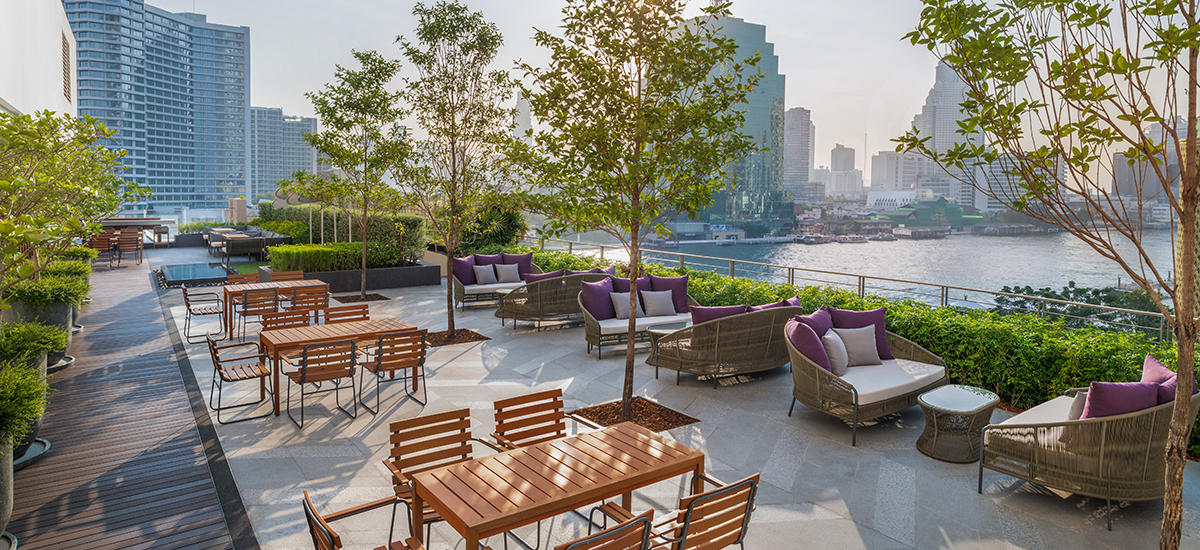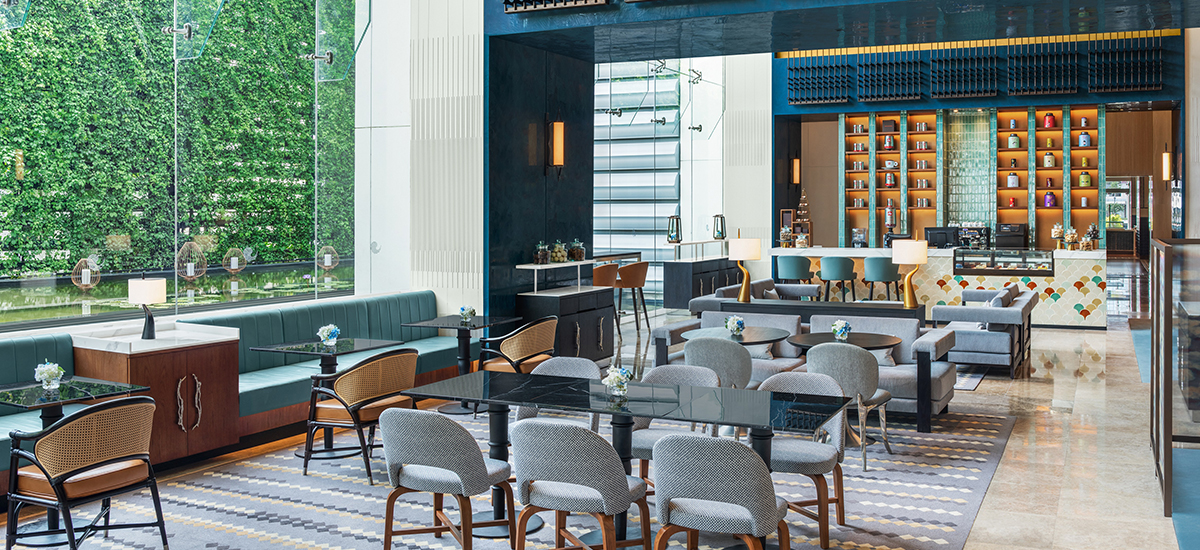 Explore more about this year's venue, the Millennium Hilton Bangkok
The 2023 Freightcamp conference will be held at the Millennium Hilton Bangkok, located in the heart of Bangkok's riverside district. We chosed the beautiful location with one goal in mind: to honor a very special event.
The Millennium Hilton Bangkok is a five-star luxury hotel in Bangkok, just minutes from the city's most famous temples and historical sites.
Fantastic Location, Amenities, and Aesthetic Suites
There's a lot to see and do near the Millennium Hilton. The hotel is next to ICONSIAM, one of Asia's largest malls, and is accessible by boat and Skytrain. Asiatique Mall, a large open-air mall in Bangkok, is a little further down. River City Mall is located across the river. It's also easy to visit Wat Arun, the Grand Palace, Wat Phra Kaew, and Wat Pho, as well as Chinatown (Yaowrat) and Little India (Phahurat).
The Millennium Hilton Bangkok is a riverfront sanctuary close to the city's heart and cultural district, with spectacular views of the Chao Phraya River from every guest room and suite. Tourism and business travelers will like their stay here because it offers a new perspective on life and a vibrant network of streets filled with art galleries, museums, and authentic markets. There is also a unique dining experience, an outdoor pool, and a fitness facility.
Deluxe Rooms with River View and other room types are well-appointed, air-conditioned and include premium amenities, high-speed internet access, and a wireless internet connection.
World Class Event Venue
The meeting rooms count on high-tech audiovisual equipment, Freightcamp meetings will take place at their iconic grand ballroom with 8.5-meter ceilings and "tented" lanterns, and over 1,000 m2 of elegant pre-function space with natural light.
Set high above Bangkok's Chao Phraya River on ThreeSixty Jazz Lounge, Level 32, this romantically lighted lounge provides 360° city views. Also their ThreeSixty Rooftop Bar on Level 31 is an ideal place to relax, unwind, and take incomparable 360° panoramic views. While watching the sun set, sipping cold champagne or handcrafted cocktails is a must-try experience. And the hotel's own "island paradise," complete with a sun terrace and a 20-meter infinity-edge pool.
The E'Forea Spa provides massages, facials, body treatments, and aesthetic services. Thai therapeutic suites and a hydrotherapy area with a Vichy shower are available. It features an infinity pool, a whirlpool, and saunas.
Enjoy Savory Meals
The Millennium Hilton Bangkok offers exceptional hotel food. Their Bangkok hotel restaurant serves cooked-to-order breakfast, lunch, and dinner. FLOW is a trendy, elegant restaurant that serves a choice of international cuisine all day with delicacies from Thai, Chinese, Indian, and European cuisines. The group will enjoy the business lunches between the 1t1o meetings at the Flow restarant.
Beyond breakfast and throughout the day, The Lantern, a lobby café, is the place to be for those who appreciate great blended teas and outstanding fresh coffee. In a casually sophisticated setting, enjoy pastries, cakes, savouries, chocolates, and desserts.
You can also eat at nearby restaurants such as Haoma, Kamui Hokkaido Dining, Indulge Fusion Food & Cocktail Bar, The Never Ending Summer Restaurant, White Plate, and many more.
Excellent Service and Courteous Personnel
The Millennium Hilton Bangkok will undoubtedly provide you with a great experience. The service throughout the hotel is excellent, and the hotel staff is courteous and helpful. The housekeeping staff is very helpful and answers calls quickly to make their guests feel at ease.
We look forward to welcoming you to Bangkok very soon!