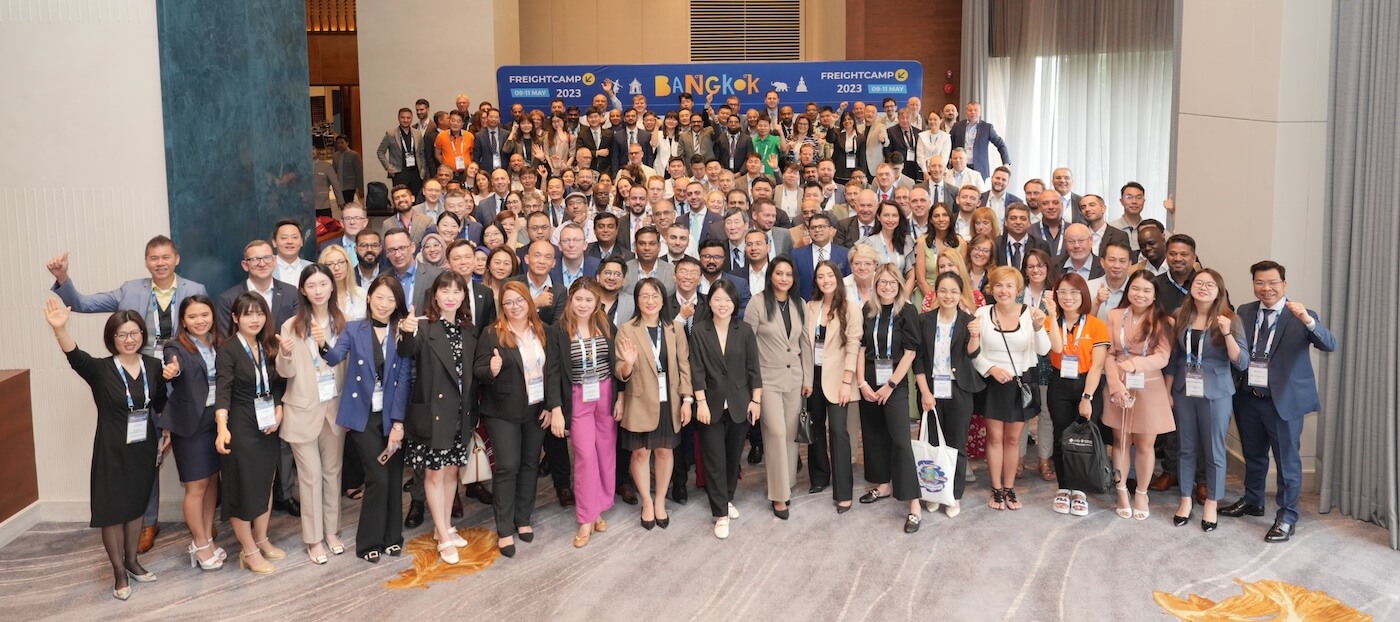 Reflecting on Freightcamp 2023: A Thriving Blend of Networking and Socializing
A Recap of an Unforgettable Networking Event happening in Bangkok from 9th to 11th May
It's time to look back at the incredible experience we had just a few weeks ago at Freightcamp in Bangkok, where business-minded freight forwarders converged for an exceptional blend of networking meetings and engaging social activities. As we reminisce about those memorable days from 9th to 11th May, we can't help but miss the vibrant atmosphere and the valuable connections made during the event.
Freightcamp 2023 was a grand success, attracting a diverse range of professionals that came together with a shared purpose: to expand their professional connections, explore new business opportunities, and foster collaborative relationships within the industry.
The business-focused 1to1 networking meetings were undoubtedly the highlight of Freightcamp. Throughout the event, attendees had the chance to connect, share insights, and discuss industry trends. From face to face interactions, business discussions to 1to1 meetings, participants were able to explore opportunities, find synergies, exchange ideas and learn from each other's experiences. The event also provided a space for members to share innovations they had applied in their specialized freight services, process optimization, and the implementation of technology, creating a positive and dynamic environment for growth and progress.
Beyond the business discussions, Freightcamp also offered a variety of engaging social activities that fostered a sense of camaraderie among the participants. From lively receptions, group dinning to interactive team-building exercises, the event balanced work and fun, ensuring that attendees had ample opportunities to relax, unwind, and forge meaningful connections in a more informal setting. These social activities proved to be the perfect icebreakers, allowing attendees to bond and build relationships beyond the boardroom.
For those who couldn't make it to Freightcamp, we regret to inform you that you missed out on a truly exceptional event. The networking opportunities alone were worth their weight in gold, providing participants with a chance to meet many new members and strengthen existing partnerships. The connections made during Freightcamp have the potential to open doors to new ventures, lasting collaborations, and professional growth, making it a missed opportunity for those absent.
To give you a glimpse into the energy and excitement of the event, please have a look at the photo gallery, capturing the best moments of Freightcamp 2023 and witness the vibrant spirit that permeated the gathering. From the smiles and handshakes during networking sessions to the laughter and camaraderie shared during social activities, these images reflect the true essence of Freightcamp.
As we bid farewell to Freightcamp 2023, we extend our heartfelt gratitude to all the participants and sponsors who made this event an overwhelming success. The connections established and the memories created will continue to resonate for long time.
For those who missed out on this year's Freightcamp, mark your calendars and keep an eye out for the next event.
Until we meet again, let's keep the Freightcamp spirit alive and embrace the valuable connections we made during this extraordinary event.