Following cities like Amsterdam, Singapore, Berlin, Ho Chi Minh, Abu Dhabi, and Barcelona, Freightcamp is returning to Bangkok, Thailand's capital after 10 years. Here are some relevant and interesting facts to know about out host city.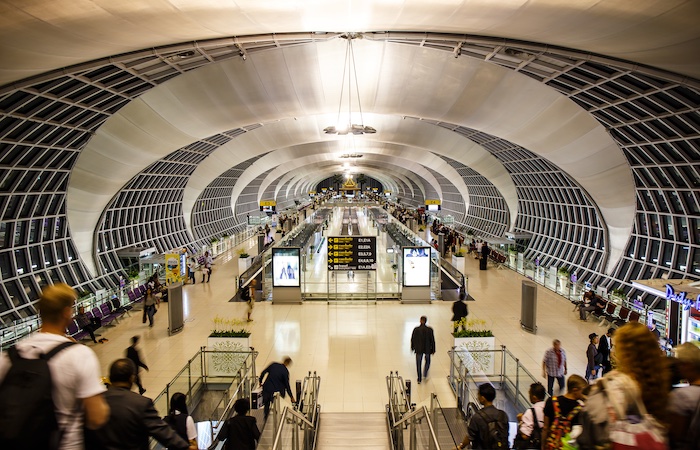 Suvarnabhumi Bangkok Airport
Suvarnabhumi Airport, also known unofficially as Bangkok Airport, is one of the two international airports serving Bangkok and the main travel hub not only of the capital but of all Thailand. It is located 25 Km from central Bangkok. Suvarnabhumi Airport is also one of the biggest international airports in Southeast Asia and a regional hub for aviation. Thailand has international flight connections with a vast number of destinations worldwide. All international leading airlines fly to Thailand and serve Bangkok's Suvarnabhumi Airport, making it an easily reachable destination.
Exploring                      Bangkok
The Kingdom of Thailand's capital Bangkok, also known by the locals as "Krung Thep Maha Nakhon" (translated to "city of angels" in Thai language), stands ready to support Freightcamp towards celebrating a successful and enjoyable meeting in May 2023.
This will be the second time for Bangkok to host Freightcamp, providing many good reasons to return and witness how far the city has developed since our last event 10 years ago. The City of Angels has now transformed into the leading metropolis of Southeast Asia.
Bangkok has extensive expertise in playing host to countless international gatherings, with smart city development, accommodating infrastructure, world-class congress facilities, wide variety of accommodations, and gracious Thai hospitality.
The city had for many years been the most visited city in the world. The dynamism of its society evolution, tourist attractions, and modernisation is built upon the foundations of a strong cultural identity and historical heritage. Bangkok has truly become a World City.
Located on the delta of the Chao Phraya River, it is the only cosmopolitan city in a country of small towns and villages and is Thailand's cultural and commercial centre. Bangkok is a vibrant, bustling, crowded city, with temples, factories, shops, and homes juxtaposed along its roads and canals. A major tourist destination, noted for historical sites, bountiful cultural attractions, beautiful architecture, world class cuisine and exciting nightlife.