After being hosted in major cities like Bangkok, Amsterdam, Singapore, Berlin, Ho Chi Minh, Abu Dhabi, and Barcelona, Freightcamp is excited to be coming to a beach resort destination for the first time, in Phuket. Here are some key and intriguing details about our host city.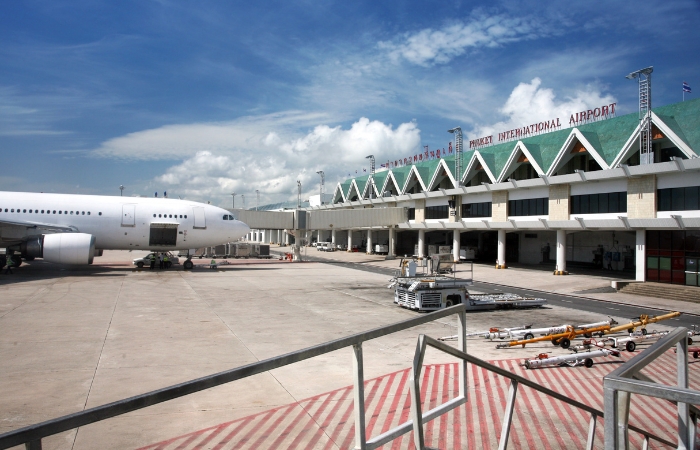 Phuket International Airport (HKT)
Phuket International Airport (HKT), gateway to Phuket Island, is the second busiest airport in Thailand. It welcomes a large number of passengers from all over the world, and plays an important role in promoting travel and tourism in the southern region as well as throughout the kingdom. Today, many domestic and international airlines are on service and more than 16 million passengers per year fly via Phuket airport.
Phuket International Airport is 32 kilometers from downtown Phuket and 45 kilometers from Phuket Marriott Merlin Beach Resort.
Exploring                      Phuket
The island province of Phuket, known to some as "The Pearl of the Andaman", stands ready to support Freightcamp towards celebrating a successful and enjoyable meeting in May 2024. This captivating island, a jewel in the Andaman Sea, beckons us to explore its varied and rich landscapes, showcasing the fusion of tradition and modernity that is intrinsic to Thailand.
Phuket, known for its beautiful forests, clean beaches, and lively towns, welcomes Freightcamp participants to discover all it has to offer. This island paradise has become a top spot in Southeast Asia, combining peaceful natural scenery with lots of fun and interesting things to do.
Phuket boasts a wealth of experience in hosting international events, featuring progressive development, expansive infrastructure, state-of-the-art facilities, diverse accommodations, and the warm hospitality Thailand is renowned for.
For years, Phuket has been a top choice for travelers from around the world, attracting those seeking the dynamic interplay of tradition and modernity, natural beauty and developed landscapes, and cultural richness and contemporary lifestyles that the island offers. It's a city that has embraced modernization while maintaining a strong connection to its cultural roots and historical heritage, truly epitomizing the essence of a World City.
Nestled in the Andaman Sea, Phuket offers a compelling blend of tranquil beaches and lively urban life, an island where ancient temples and vibrant nightlife coexist harmoniously. It's a sought-after destination known for its historic sites, diverse cultural attractions, exquisite architecture, renowned cuisine, and exhilarating nightlife.