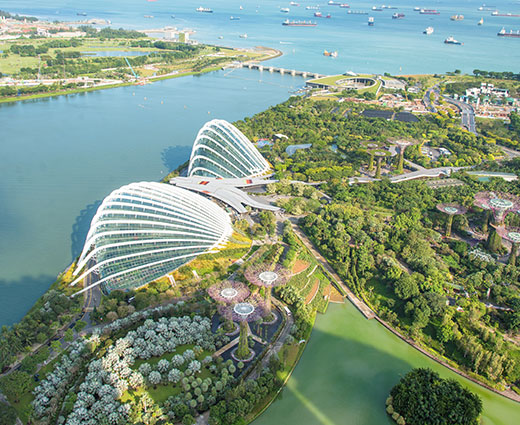 Singapore's Weather in October
Based on a tropical climate, Singapore boasts of generally warm and sunny days, offering a friendly and comfortable weather most of the time. It is a unique country with little distinction between 'seasons'. There are high heat and humidity to be expected all year round, regardless of when you visit. The temperatures average around 32°C during the day and 26°C at night.
August through October, except mid-September, is classified as the low season in Singapore. Though the temperature may be hot, flash thunderstorms are frequent in August with fair amounts of rain. September marks the conclusion of the Southwest Monsoon Season, and it features strong winds in the mornings with oppressive heat and high temperature reaching 31°C.
October is Singapore's pre-Northeast Monsoon season. It's when this year's Freightcamp conference is to take place, from 22nd to 24th October. The cool sea breeze helps in reducing the afternoon heat during this period. October also typically experiences reduced winds and sudden and heavy showers which only last for a short time.
Closer to the event we will be sharing the latest weather forecast.