Make the most of Freightcamp by participating in all organised activities and by building relationships with agents you do serious business
This year's freightcamp conference promises to be a very interesting one for all our esteemed members, both regular attendees and new ones. The activities scheduled to take place will span a total of three days. The agenda for the conference will be divided into the following three key sessions:
1- Business One2one meetings
2- Social networking (team building, welcome reception, meeting breaks and lunches, and group dinner)
3- Learning workshops and presentations.

Business Meetings
The business networking session of this year's event offers more networking chances for everyone with a business productive focus. Freightcamp 2019 will provide you with the opportunity to make a year's worth of business networking in just three days.
Create new contacts and generate relationships, identify numerous opportunities for securing meaningful cooperation, setting up joint partnership, or implementing new leads for growing your freight forwarding business.
There will be more than 20 one-to-one meeting sessions where you can meet face to face with over 200 freight forwarders and potential partners to create valuable business connections. Discuss personally with cargo partners from different parts of the world on your present and future business and gain the most of your mutual synergies.
Social Networking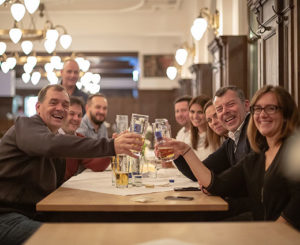 There is ample opportunity for members to network socially as well. Freightcamp 2019 will be featuring members from both Connecta and Pangea networks. The social networking sessions will be comprised mainly of activities such as team building, welcome reception, meeting breaks and lunches, and a group dinner.
Members can catch up with friends from all around the world and also get to know and welcome new ones during the event. At the welcome reception, they will greet all partners, make first contacts and develop relationships at the very start of the event. They will also be engaging in team building activities to experience the spirit of team play and fun at the Singapore Team Mission.
Freightcamp 2019 also promises to feature productive meeting breaks and lunches. During the meeting program members will enjoy morning and afternoon coffee breaks with snacks. They will also enjoy an international buffet seated lunch with live cooking stations and an emphasis on locally sourced seafood, meat and produce.
Learning workshops and presentations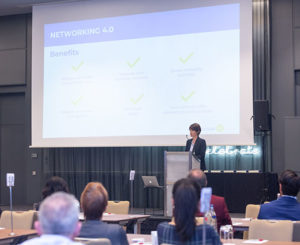 Members will also enjoy the opportunity of participating in learning workshops where they will gain significant knowledge about the latest practical skills or techniques or ideas that they can apply towards the growth and expansion of their business.
They will also learn how to maximally use their available resources, share ideas, learn new concepts and discover solutions to today's challenges.
There's a good deal of presentations that is also scheduled to take place at Freightcamp 2019. Selected participants will be giving presentations on various aspects of freight forwarding and guide other members through the experience and how they can derive the most from it. Hospitality desks will be also available to assist you with any doubts you may have on the event, venue or agenda.